Ray Niebergall – Chair
Board Member since 2017.
Ray Niebergall is a clay artist and part of Mustard Seed Clay Ceramics in Roberts Creek along with his wife Bev. Nestled amongst the cedars, the working studio & showroom feature a wide range of unique, functional and sculptural pieces in porcelain, stoneware and whimsical clay art.
Janice Talbott – Treasurer
"With more than 36 years experience in Television and Theatre Arts administration, I feel I have something to contribute to the Sunshine Coast Arts Council Board. I believe the Sunshine Coast has a wealth of talented artists in many different fields and I feel privileged to be given the opportunity to support this amazing community."
Jennifer Drysdale – Secretary
When I moved to the coast, the SCAC was the first gallery where I had the privilege to exhibit my artwork. It opened a door for me to connect with the lively Sunshine Coast art scene allowing me the opportunity to exhibit, volunteer and meet many amazing people. I hope I can do the same for others wanting to get involved in this unique artistic community.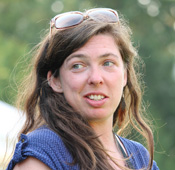 Arwen MacDonald – Member at Large
"The Sunshine Coast Arts Council is a legacy organization that serves an awesome cross-genre of groups, talents, and individuals. I'm proud to be able to contribute to and support the work they do both for advocating and serving artists and artistic endeavours."
Brett Jasch – Member at Large
Brett is a STEAM (Science, Technology, Engineering, Art and Math) teacher on the Sunshine Coast, having immigrated from Australia a decade ago.  His practice involves illustration and telling stories with pencil and watercolour, and working in the space between where art and science meet.  Having missed his opportunity to be a scientific illustrator years ago, Brett is playing catch up now in his mid-life, having finished his studies at Emily Carr and now powering forward.  Quirky and quiet, well suited to life on the Coast, Brett has found his niche and is burrowing in.
Giorgio Magnanensi

– Member at Large

Born and raised in Italy, Giorgio Magnanensi currently lives in Roberts Creek on the Sunshine Coast. Magnanensi's artistic practice includes composition, conducting, improvisation, circuit bending, video art and sonic and spatial explorations. He is artistic director of Vancouver New Music and Laboratorio, and lecturer at the School of Music of the Vancouver Community College. From the early 80's to date he has been working as a composer, conductor, educator, artistic director, and performer in Europe, Japan and Canada. His views have developed gradually to his current belief that in today's world of music, cultural studies and research, the most vital ideas and resources travel through many different channels.
Teryl Mullock – Member at Large
Following a successful career as an architect on the Sunshine Coast of British Columbia, in 2019 Teryl closed his architectural practice to devote his time to large scale mixed media abstract art. Teryl is also a songwriter, singer and musician and lives in Gibsons, BC, Canada.