Nell Burns – Co-Chair
Board Member since 2015.
"I moved the Sunshine coast in 2015, whenever I move I join and volunteer with the local art galleries, its great way to get to know the community and support the arts. SCAC is a great organization to volunteer and support."
Pamela Roberts – Co-Chair/Secretary
"I have recently moved to the Sunshine Coast. Becoming involved with the Arts Council is a way for me to get to know the vibrant arts community here, and to participate in its growth."
Carole Millar – Acting Treasurer
"I was pleased to accept the Sunshine Coast Arts Council offer to join the Board and sit on the Finance committee. I feel that my 30 year career in Commercial Banking will allow me to bring a seasoned financial perspective to the Board. As an artist I have been helped by so many and now that I'm retired I have more time to devote to encouraging others. I feel the Arts Council's role in supporting artists is important to the community."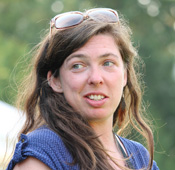 Arwen MacDonald – Member at Large
"The Sunshine Coast Arts Council is a legacy organization that serves an awesome cross-genre of groups, talents, and individuals. I'm proud to be able to contribute to and support the work they do both for advocating and serving artists and artistic endeavours."
Jennifer Drysdale – Member at Large
When I moved to the coast, the SCAC was the first gallery where I had the privilege to exhibit my artwork. It opened a door for me to connect with the lively Sunshine Coast art scene allowing me the opportunity to exhibit, volunteer and meet many amazing people. I hope I can do the same for others wanting to get involved in this unique artistic community.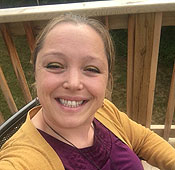 Martha Beardsworth – Member at Large
I moved to the Coast in 2014 for a teaching position with School District 46. As an art teacher and printmaker, I have children and the arts in mind and hope to spend my time on the arts council exploring options to serve our youth community.
Ray Niebergall – Member at Large