Saturday, August 18, 2018
Matthew Lovegrove
10:45am
–

11:30am
Matthew Lovegrove performs fingerstyle acoustic guitar under the name woodland telegraph; he has just released the final album in the Canadian Landscape Trilogy, a series of records to map out Canada in song. His latest album Screendeath Summersong was named the Album of the Week in the Vancouver Province and has charted on college radio across Canada. When not playing music, Matthew spends his time backpacking in the Coast Mountains and swimming at Secret Beach.
> www.northernfolklore.com
> facebook.com/woodlandtelegraph
Knotty Dotters Marimba Band
11:45am
–

12:30pm
Joyous, energetic, foot-stomping dance music produced by interlocking rhythms and melodic lines can describe the sounds from the hardwood keys of the Zimbabwean marimba accompanied by hoshos and a djembe played by a group of women from the Sunshine Coast.
We play in traditional style of Zimbabwe, with a bit of influence from the Oregon and Sunshine Coast.
Murfitt and Main
12:45pm
–

1:30pm
We are a singer-songwriter duo from Vancouver. Kate Main and Warren Murfitt write and perform original material. The pair has released two previous albums under the name "Late Thaw." Their current album is called "Rust and Bones."
Glenn Millar
1:45pm
–

2:30pm
Local Singer-Songwriter Glenn Millar is well known to Coast audiences as a frequent performer at the Legion jams in Roberts Creek and Sechelt and also as a member of the Millar-Bowie Band with whom he has performed at the Lighthouse Pub, Mad Park Cafe, Gibson's Music in the Landing, the Artesia Cafe, Gibson's Public Market and many other venues on the coast. Glenn's appearance at Hackett Park this summer will mark his debut performance as a solo artist. Glenn released his first single, Calling Me Home, on Christmas Day, 2017. It is currently available on all major distribution and streaming services including itunes and Spotify.
Martini Madness
2:45
pm–

3:30pm
Featuring swinging swanky songs from the Frankie era – plus bossa novas, blues, and maybe even some Johnny Cash! Kevin Crofton with Vocals and Guitar, Andy Amanovich on Bass, and Graham Walker on drums.
Graham Walker (Children's)
3:45
pm–

4:30pm
Graham Walker loves playing all kinds of music, but his favourite is music for kids! He's recorded many albums of original songs for children, and mixes them in with old sing along favourites. All ages will enjoy hopping, clapping, and singing along!
Tracy Lloyd (Face Painter)
11a
m–

3:30pm
Tracy has lived on the coast for 25 years. She performs and teaches theatre, as well as face painting her way through many festivals. "The joy of watching a child see themselves after getting their face painted is priceless."
Ashley Hautala
10:45am
–

11:30am
My name is Ashley Hautala. I'm 20 years old and I've been singing/writing songs/playing and performing since I was about 11. In March 2017 I released my first EP called "Hope for love" available on all streaming sites. I've performed at many events on the coast and had my first opportunity to perform in the city at The Cultch Theatre in May. My favourite part about music is performing and getting the chance to share my words and my voice and connect with people through music.
George Connell
11:45am
–

12:30pm
George's music is invariably born of anger and nurtured in love. Songs speak of protest over and disillusionment with the apparent status quo. He lives in Earl's Cove with his partner and 4 quadrupeds and has produced an album entitled 'The Elephant in the Room". He is currently in the process of assembling a second album, due out in late 2018 or early 2019. His second collection of poetry, 'We're Not Out of the Woods Yet' was released in June of 2018.
Gerardo Avila
12:45pm
–

1:30pm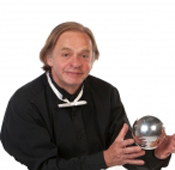 Gerardo Avila has been performing professionally since 1974 as a solo clown, mime, magician, and poet. He has a master's degree in Hispanic and Italian Studies at UBC. Gerardo studied clown and mime in Poland, Mexico and Canada. He has been Co-director, writer and performer for Snake in the Grass Moving Theatre (recipients of the United Nations Global 500 award) and solo and group performer with the Cirque du Soleil (1984-1987). Gerardo has recently performed in several productions of Karen Flamenco as a comedian and actor. He has participated in major Festivals of the Sunshine Coast and Vancouver and has performed in Mexico and in Europe.
Joe Stanton
1:45pm
–

2:30pm
Joe's philosophy of "playing wherever they'll listen" has taken him and his Martin D28, on a 30 year journey from his favorites haunts in his home on the Canadian Sunshine coast, to a concert in a hot air balloon over the Swiss Alps, to the Kerrville Folk festival in the hill country of Texas, to the world fingerpicking championships in Winfield Kansas. Over the years Joe has performed all over Canada, The U.S. and Europe. Highlights include performing for the Olympic Torch Relay at the Vancouver Winter Olympics, The Kerrville Folk festival in Texas, as well as the prestigious Vancouver Island Music festival in 2012.
Grant Olsen
2:45pm
–

3:30pm
Grant Olsen blends Celtic, Canadiana and Americana styles on acoustic guitar, harmonica and vocals, and will be joined by Fraser Blackley on percussion for a mix of original, cover and traditional songs.
Tracy Lloyd (Face Painter)
11a
m–

3:30pm
Tracy has lived on the coast for 25 years. She performs and teaches theatre, as well as face painting her way through many festivals. "The joy of watching a child see themselves after getting their face painted is priceless."