Jessica Silvey
Growing up with her paternal Grandmother, Jessica spent many hours in the forest. It is still her favourite place to be, surrounded by cedar trees and silence. Her love of Coast Salish Basketry comes from the cedar root baskets in her Grandmother's home, baskets of various shapes, sizes and patinas that were woven by her Aunts and Grandmothers. The memory of those baskets still speaks to Jessica in a silent language that only Weavers understand. Jessica has learned traditional techniques from research as well as trial and error. She harvests and prepares her own materials as well as traditional plants for dyes and medicines. Her love for weaving and fibre arts, coupled with a background in museum curating inspired her concept for an unique Weaving Studio. In 2016 she opened Red Cedar Woman Weaving Studio (an art, craft and lifestyle studio) where she facilitates immersive weaving workshops in Coast Salish basketry, Salish weaving on the floor loom and harvesting traditional use plants for dyes and medicines. Through Red Cedar Woman Weaving Studio, Jessica also offers workshops in macrame, tapestry weaving, natural dyes and medicines as well as hosts guest artists to facilitate their own unique craft workshops. 
Deanna Pilling 
Sunshine Coast Fibreshed, Spinners and Weavers,  
My earliest memories of a deep relationship with fibre arts come from my paternal Irish grandmother, Margaret Isabelle Patterson, affectionately known as Belle. Granny taught me and my sisters to knit, crochet, sew, and hook rugs. For many years I had to place dreams of creating my own weaving/fibre arts studio on a shelf while working and creating a home for my family in Richmond, BC, and had only scattered moments for spinning, weaving, sewing, and knitting. Many years and adventures later, and now as a widow, retired to the beautiful paradise of Sandy Hook in Sechelt, BC, my dreams have survived their shelf life. Having built a beautiful new cottage, I now have a lovely separate weaving studio where I can finally step forward and take a rightful place in my tribe of fibre artists along with the Sunshine Coast Spinners and Weavers Guild and our Fibreshed project. Now as a grandmother myself, I think of Granny each time I use my hands to create something beautiful, and this is why I call my home and weaving studio La Belle Cottage. 
Leah Mortensen 
After being born and raised in Calgary Alberta and a short career as a chef I moved to Istanbul Turkey where I spent the next 16 years. My love of people, art and food made Istanbul the perfect match for all my interests. After a few years of learning the antique trade I partnered with my mom's Antique Carpet business where we custom shopped for antique carpets and textiles. With a deep appreciation for all things handcrafted I also started small guided tours of Istanbul's artisans, connecting visitors to the craftsmen of the city. In the beginning of 2014, with the war in neighbouring Syria, and a rising number of fleeing Syrian refugees in Istanbul I helped start a community centre for Syrian refugee youth. Ad.dar (meaning Home in Arabic) became a safe place for youth to gather where we offered practical skill building classes (English/Turkish language), computers, yoga, art and photography along with sharing in the joys of tons of music, great food and ping pong. In 2016 I reluctantly left Istanbul and settled into a quiet life on the Sunshine Coast. Re-entry into the quiet wilderness taught me a new appreciation for nature and a curiosity of what the land can teach us. I enjoy all things colourful - through travel, art and nature and most of all people. 
Amy Leblanc 
Wellness Centre Manager, shíshálh Nation 
Grace Paul 
shíshálh Nation Elder and Artist has been involved with numerous projects and activities on the Coast that help preserve and share her cultural practices and traditions. 
Nancy Denham 
As a retired Youth & Family Outreach Worker with School District #46, I am currently working with the Restorative Justice Program of the Sunshine Coast as a Trainer and Volunteer Manager/Mentor. Having lived in this community for over 40 years, raised two daughters and being the grandmother of three girls, it is not only my work which has brought me into an understanding of the value of cultural expression and community collaboration with women and girls. I have volunteered in numerous organizations and have served on Boards (Sunshine Coast Community Services Society, Restorative Justice Program of the Sunshine Coast, Sunshine Coast Dance Society, syiyaya Reconciliation Movement).  It is a life-long passion to be a part of a Community which provides safe, healing, collaborative support to all who live here.  
Tammy Saigeon 
Tammy Saigeon situates herself as a person of mixed ancestry and Mi'kmaw descent. She is a student and an educator, working within the educational system nurturing, learning and building relationships alongside youth and their communities. She is invested in lifelong learning and has been blessed with almost thirty years of experience working to support Youth within the community to follow their strengths and develop a sense of belonging and trust in their own learning journey. She believes that all people, require an environment that is like a collective community within a holistic type setting, where they can feel a sense of belonging and trust. She has taken an active role in leading community events designed to support social, emotional, and education of Youth. She has had the privilege of guiding, supporting and learning alongside Youth and their family & communities. These experiences have awoken her passion and have led her to strive to make education more meaningful and attainable for everyone. "Anything is possible when we walk the journey together."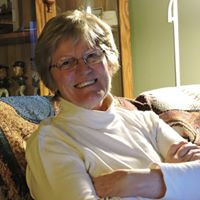 Sue Spurgeon 
Secretary, Restorative Justice Program of the Sunshine Coast; Member, Sunshine Coast Pride 
Merrily Corder 
Sunshine Coast Fibreshed, Retired Infant Development Program, Sunshine Coast Community Services Society