Sundays 10:30 am (doors open at 10)
By Donation (suggested donation of $10)
Sunshine Coast Arts Centre
5714 Medusa, Sechlet
The Salt of the Earth — February 18
For the last 40 years, the photographer Sebastiao Salgado has been travelling through the continents, in the footsteps of an ever-changing humanity. He has witnessed some of the major events of our recent history; international conflicts, starvation and exodus.
A stunning visual ode to the photographer Sebastiao Salgado – Jay Weissberg, Variety
The Salt of the Earth doesn't reveal so much as gracefully confirm that the empathy and humanism that make Salgado's photojournalistic work so special are also a part of the artist's outlook on life. – Boyd van Hoei, The Hollywood Reporter
Guest Speaker: Anthropologist Pat Feindel
Length: 100 minutes
Rated PG
Sponsored by:
Lowdown Tracks — March 18
Written and directed by mukti-award-winning filmmaker Shelley Saywell, and created in collaboration with singer/activist Lorraine Segato – Lowdown Tracks is a new and acclaimed documentary film that celebrates the music and stories of those living on the margins of Canadian society. Voted top Canadian Audience Choice award at Hot Docs in 2015, Lowdown Tracks has been identified as a highly effective call to action, addressing mental health stigma and issues of homelessness in Canada. The film's main subjects are talented street musicians and the face of some of Canada's most vulnerable individuals.
Guest Speaker: Local Social Worker Cayce Laviolette
Length: 1:26:20
Rated PG (advisory coarse and sexual language)
Sponsored by:
Exit Through The Gift Shop — April 22
Director Banksy transforms city scapes around the world into brilliant works of street art. Some call him a genius–others, a criminal. Though his true identity remains a secret, graffiti artist Banksy has become one of pop culture's greatest icons. Exit Through The Gift Shop follows the attempts of an eccentric LA thrift shop owner to capture the ever-elusive Banksy at work–only to have the mischeveous artist turn the camera back on him with hilarious results. Is it real? Or could this be Banksy's greatest stunt yet? (2010)
Guest speaker: Muralist, Dean Schutz
Length: 87 minutes
Rated: PG
Sponsored by: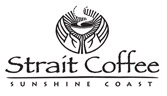 Mr. Gaga — May 20
Ohad Naharin, artistic director of the Batsheva Dance Company, is regarded as one of the most important choreographers in the world. Meeting him at a critical turning point in his personal life, this spirited and insightful documentary will introduce you to a man with great artistic integrity and an extraordinary vision. Directed by Tomer Heymann (2015)
Guest Speaker: Choreographer and dancer, Katherine Denham
Length: 100 minutes
Rated: PG