Sundays 10:30 am (doors open at 10)
By Donation (suggested donation of $10)
Sunshine Coast Arts Centre
5714 Medusa, Sechlet
Sponsored by: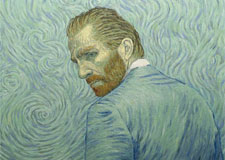 September 16: Loving Vincent
Director(s): Dorota Kobiela & Hugh Welchman
Year: 2017
Length: 95 minutes
Rating: PG13
Guest Speaker: Marleen Vermeullen
The story behind the tragic death of Vincent van Gogh. To call it an animation would be to discredit it. First shot as a live action film with actors and then hand painted over, frame by frame, in oils. 65,000 frames of film painted by 125 professional oil painters.
Muffins provided by:
October 14: Gurrumul
Director(s): Paul Damien Williams
Year: 2017
Length: 96 min
Rating: PG
Celebrated by audiences at home and abroad, indigenous artist Geoffrey Gurrumul Yunupingu was one of the most important and acclaimed voices to ever come out of Australia. Blind from birth, he found purpose and meaning through songs and music inspired by his community and country on Elcho Island in far North East Arnhem Land.
Muffins provided by: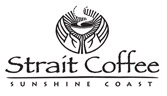 November 11: Everybody Street
Director(s): Cheryl Dunn
Year: 2013
Length: 83 min
Rating: NR
Guest Speaker: Paul Clancy
The documentary pays tribute to the spirit of New York street photography through the work of iconic street photographers Bruce Davidson, Mary Ellem Mark, Elliott Erwitt, Ricky Powell, and Jamel Shabazz.
Doffles and coffee provided by:
January 20: The Artist Is Present
Director(s): Matthew Akers
Year: 2012
Length: 106 min
Guest Speaker: Anna Banana

Seductive, fearless, and outrageous, Marina Abramovic has been redefining what art is for nearly forty years. Using her own body as a vehicle, pushing herself beyond her physical and mental limits – and at times risking her life in the process – she creates performances that challenge, shock, and move us.
Croissants provided by:
February 17: Shut Up & Say Something
Director(s): Stuart Gillies & Melanie Wood
Year: 2017
Length: 82 min
Following acclaimed international spoken word artist Shane Koyczan on an emotional road trip to reconnect with the father he never knew, this film provides a powerful and intimate look at how a master wordsmith mines the scars of his past for truth, acceptance, and the most important poem of his life.
March 17: Louise Lecavalier
Director(s): Raymon St-Jean
Year: 2017
Length: 102 min
Visually stunning exploration of the life and work of acclaimed Canadian dancer and choreographer Louise Lecavalier. She is a true icon of dance, a unique creator whose art transcends the limitations of the human body.
April 21: Leaning Into the Wind
Director(s): Thomas Riedelsheimer
Year: 2017
Length: 97 min
Rating: PG
Leaning into the Wind follows artist Andy Goldsworthy on his exploration of the world and himself through ephemeral and permanent workings on the landscape, cities, and within his own body. The film follows Andy on his exploration of the layers of this world and the impact of the years on himself and his art.
May 19: Meet Beau Dick: Maker of Monsters
Director(s): Natalie Boll & LaTiesha Fazakas
Year: 2017
Length: 90 min
Guest speaker: Leoni Dick
Meet Beau Dick gives an intimate look into the life of one of Canada's greatest artists. Beau Dick worked within an ancient tradition and rose to the ranks of international success within the white cube world of contemporary art.